Wer ein Smart Phone benutzt einfach oben auf Menü klicken für die anderen Seiten.
If you use a mobile phone click on the menu in the upper right corner for navigation.
I ship worldwide insured with tracking number.

Going out of buisness in August 2019. 
Ich baue nun seid über 10 Jahren aus LEGO ® Steinen Fahrzeuge, Flugzeuge und Züge nach. Alle unserer Modelle entsprechen der perfekten Größe für die Figuren. Wir benutzen nur gebrauchte oder neue original Teile. Unsere Modelle werden nicht bemalt, verklebt oder besprüht.
Ich biete im Anleitunsshop für alle meine Modelle Anleitungen zum Nachbauen an.
Bitte bedenkt bei den Preisen für meine Modelle die Arbeitszeit (manchmal mehrer Stunden), die Suche nach den Teilen (weltweit) usw enthalten sind.
For about 10 years if have been building custom vehicles, airplanes and other stuff used during world war 2, world war 1 and modern combat.
Please remind yourself that the prize for my models is not expensive. I have to do the search for the parts worldwide and i only charge a small amount for the buildding time.
I offer custom building instruction, custom weapons and custom minifigures.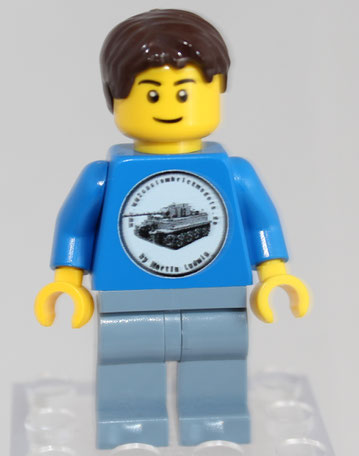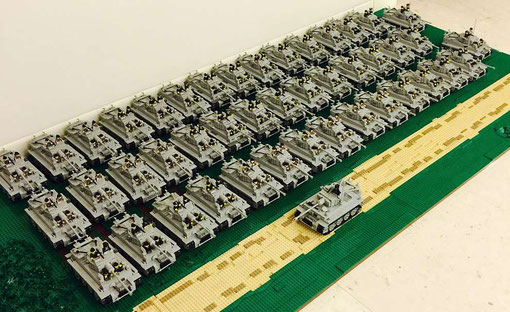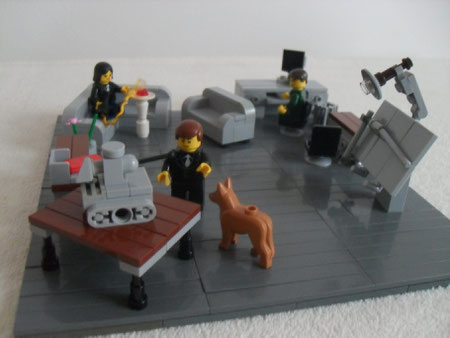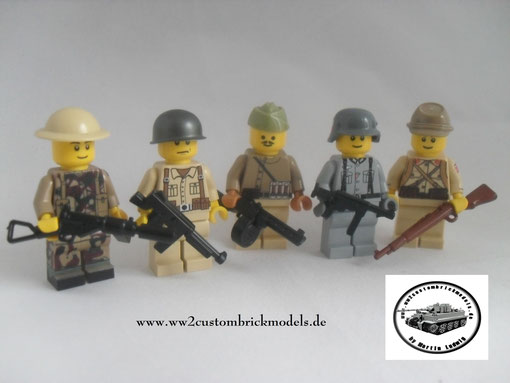 Our Facebook interest group with more than 1000 members......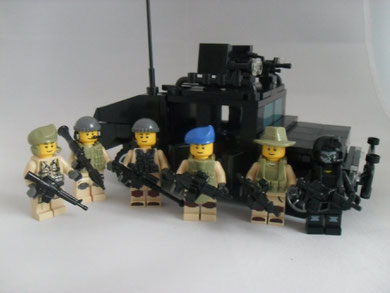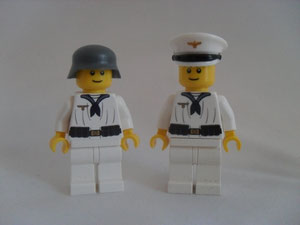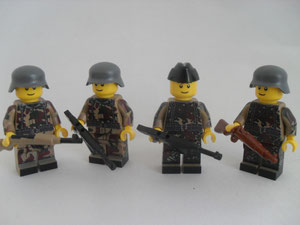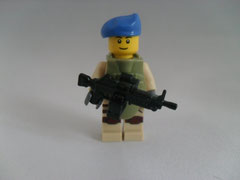 World largest selection of custom military building instructions.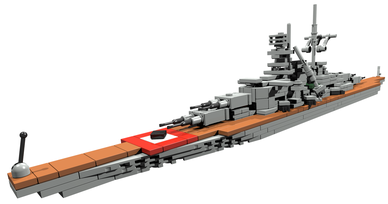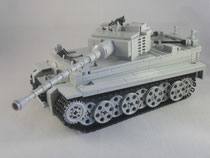 Die in meinem Shop angeboten Modelle sind Basis Modelle und können auf Wunsch noch verändert oder aufgewertet werden. Oder kaufen Sie Zubehör für Ihr Fahrzeug in unserem Shop.

All models for sale in my shop are basic designs and can be upgraded or changed.
Panzer aus Lego® Steinen sind natürlich noch erweiterbar....Alle Designs können Ihren Wünschen entsprechend geändert werden.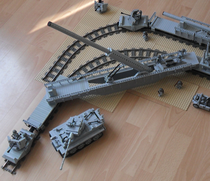 Falls Sie einen Wunsch haben oder auf der Suche sind nach einem Geschenk für Ihren Mann oder die kleinen sind einfach mit Ihrer Idee mich anmailen.
Most of my models are build as pre orders for collectors all over the world. If you are interested in a cool gift for your husband or kids just contact me.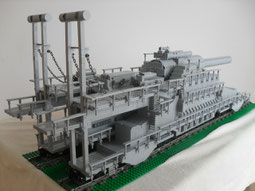 Our Masterpiece.....Gustav railraod gun.

Unser Meisterstück...Gustav Eisenbahngeschütz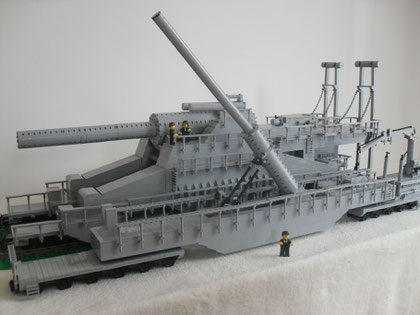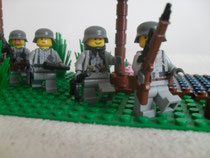 Zusätzlich haben wir einige custom Figuren und passende Waffen im Angebot.
We have small selection of figures and custom weapons for sale too....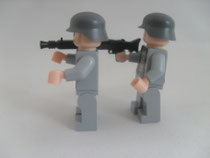 We try to fit the minifigures arround the vehicles so they look more realistic....

Ich baue auch zum Thema WWI und natürlich Fahrzeuge der Bundeswehr nach.
I do build WWI and altough modern army vehicles.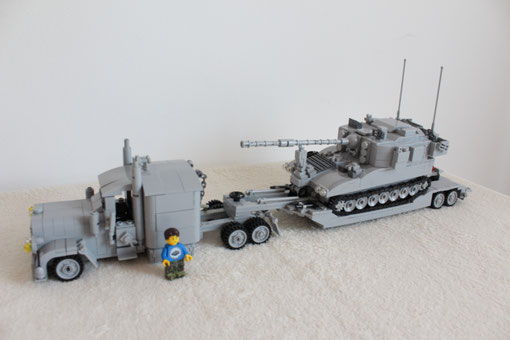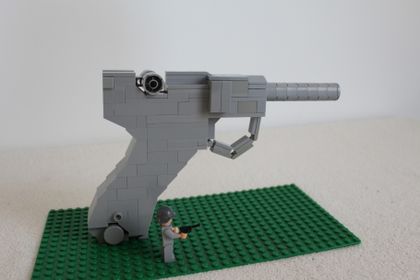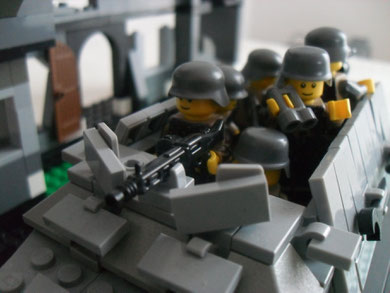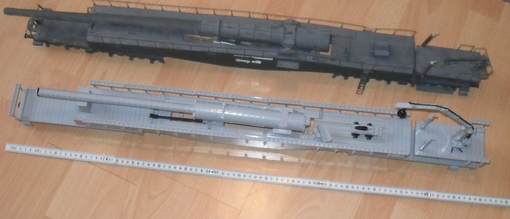 Oben das Orginal Modell des Eisenbahngeschützes Leopold, darunter mein Nachbau.
Plastic 1:35 scale railwaygund and my design above.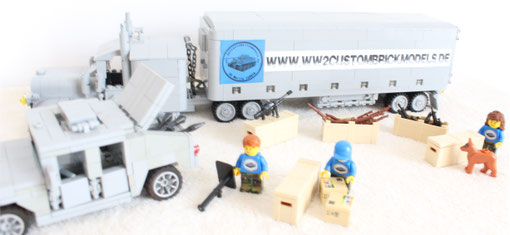 Hier habe ich mal ein paar Fotos von Fahrzeugen als Video zusammengeschnitten. Anleitung für alle gibts es im Anleitungsshop.
A video showing pictures from some vehicles. Instructions are availabel in the instruction shop.
Custom Sachen sind passend für LEGO® Figuren. Entweder aus orginal LEGO® Teilen abgeändert oder von verschiedenen Herstellern passen für LEGO® Figuren gefertigt.
Custom stuff fits LEGO® brand. It is either made out of orginal parts oder produced to fit LEGO® brand.
Custom weapons for Lego® figures.

Custom tanks for Lego® figures.

Custom WW2 Lego® themes.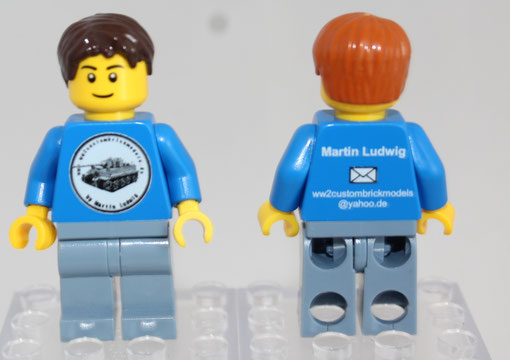 Es handelt sich hierbei nicht um offizielle LEGO ® Sets !
Der Markenname LEGO ® wird nur zur Verdeutlichung der Qualität benutzt.
LEGO ® ist ein eingetragenes Warenzeichen der LEGO Gruppe, die diese Seite/Produkt nicht authorisiert, gesponsort oder genehmigt hat.
Wir sind ein Familien Unternehmen und interessieren uns für das Soldatentum der Vergangenheit und der Neuzeit, wir hegen dabei keine politischen Interessen sondern rein militärhistorische. So lassen wir aus dem 2.Weltkrieg verbotene Abzeichen/Symbole stets aus und führen keine Artikel mit verfassungsfeindlichen Symbolen in unserem Sortiment. Unsere Artikel sind für Erwachsene Sammler gedacht.